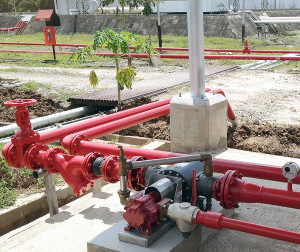 FIREMIKS® is a mechanical dosing system for foaming agents aimed to fight fire.
The use of the dosing system FIREMIKS® has many advantages: the system is drive by the water flow only and it does not need any external energy. It is efficient and environment-friendly.
It is mostly used in the OIL & GAS industry (oil refineries, chemical and petrochemical industries).